Featured Story
Marking a path: Sustainability & the arts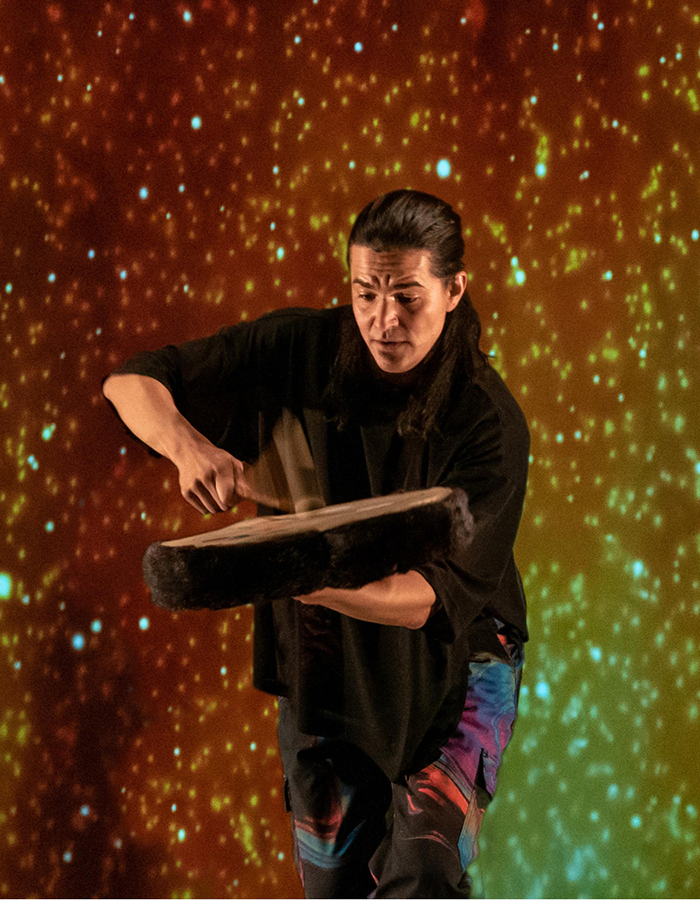 Finding long-term solutions to complex problems is not just about the destination. It's about marking the path for others to follow so they can discover the next solution. Named after the human-made piles of stones found at trail markers around the world, "Cairns" is a new artist residency at the University of Utah that will mark the progress made as we strive for sustainability.
Using a One U for Utah (1U4U) grant, faculty partners Brooke Horejsi, Brenda Bowen, Kimberly Jew and Daniel Mendoza worked with the indigenous artist collective, All My Relations (AMR). Their work "GIZHIBAA GHIIZIG | Revolving Sky" was selected as the inaugural multi-year residency in 2020. AMR is an art, theatre, film and design collective committed to making new work that uplifts the interconnectedness of all living things past, present and future. The collective's four core collaborators are Ty Defoe, Kate Freer, Lux Haac and Marika Kent.
The current residency with AMR, on the topic of Dark Skies, is especially important in that it brings Native American perspectives and Traditional Ecological Knowledge on stars to the existing momentum around dark skies initiatives at the U.
Contact Us
Have something you would like featured on this website? Let us know!
Email: svpaa@utah.edu